"French Connection" pop-up, the last !
November 26th from 12:00 to 22:00
As the year comes to an end, it is also time to say goodbye to Camille and Paul, our guest sommelier and chef from France, who will be traveling around Japan before returning home.

As a farewell, we will organize a last "French Connection" pop up on Sunday, November 26th at Bunkan Shared Cafe in Kyojjima.
FULLY BOOKED ! RESERVATIONS ARE CLOSED !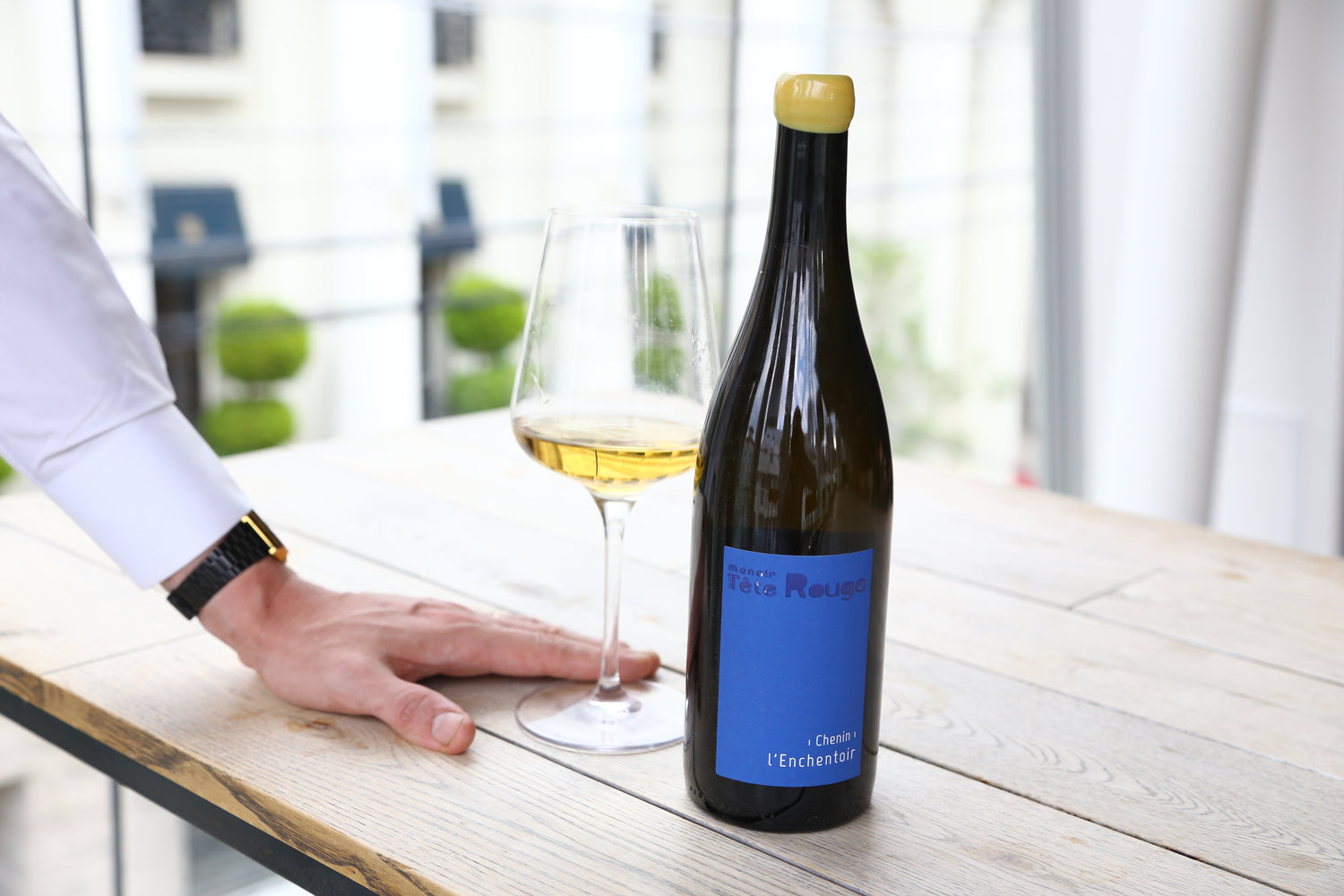 The plan is:
- A menu based on organic ingredients (from ¥3,900*), "a la carte" is also available

- Wine pairing by Camille, sommelier at Michelin* restaurants in France (from ¥3,300*)

- As apéro. wine shop is next door, let's visit the cellar and grab a bottle to drink with your menu or bring take home (from ¥3,000*)!
*Prices are tax included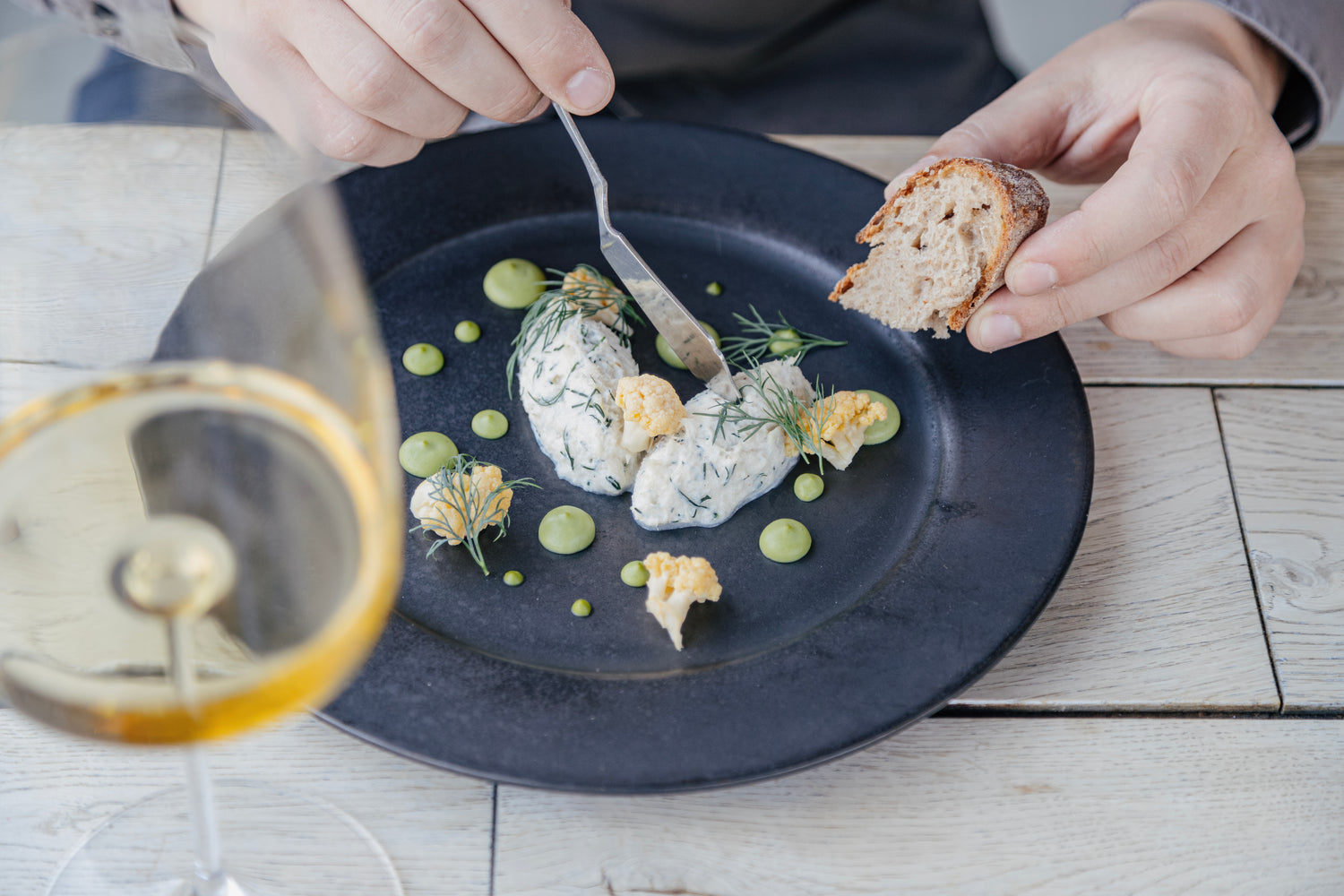 Menu
Course ¥3,900
- Starter: Butternut & mushroom ravioli
- Main course: Scallops, radish, nuts and citrus fruits
- Suggestion du Chef (+¥2,000): Duck and red cabbage pithiviers, vegetables and blackcurrant
- Dessert: Persimmon variation

À la carte:

- Duck and red cabbage pithiviers, vegetables and blackcurrant ¥4,800
- Assorted bites: Leek vinaigrette, Shrimp and spinach, Beef and pickles 1,500¥
- Craft beer set: apéro. Craft Beer + beef & pickles ¥1,600

Drink Menu
- Wine by the glass ¥1,000-¥1,200
- Bottles from apéro. wine shop
- Original apéro. Craft beer ¥1,500
- Home made soft drink ¥800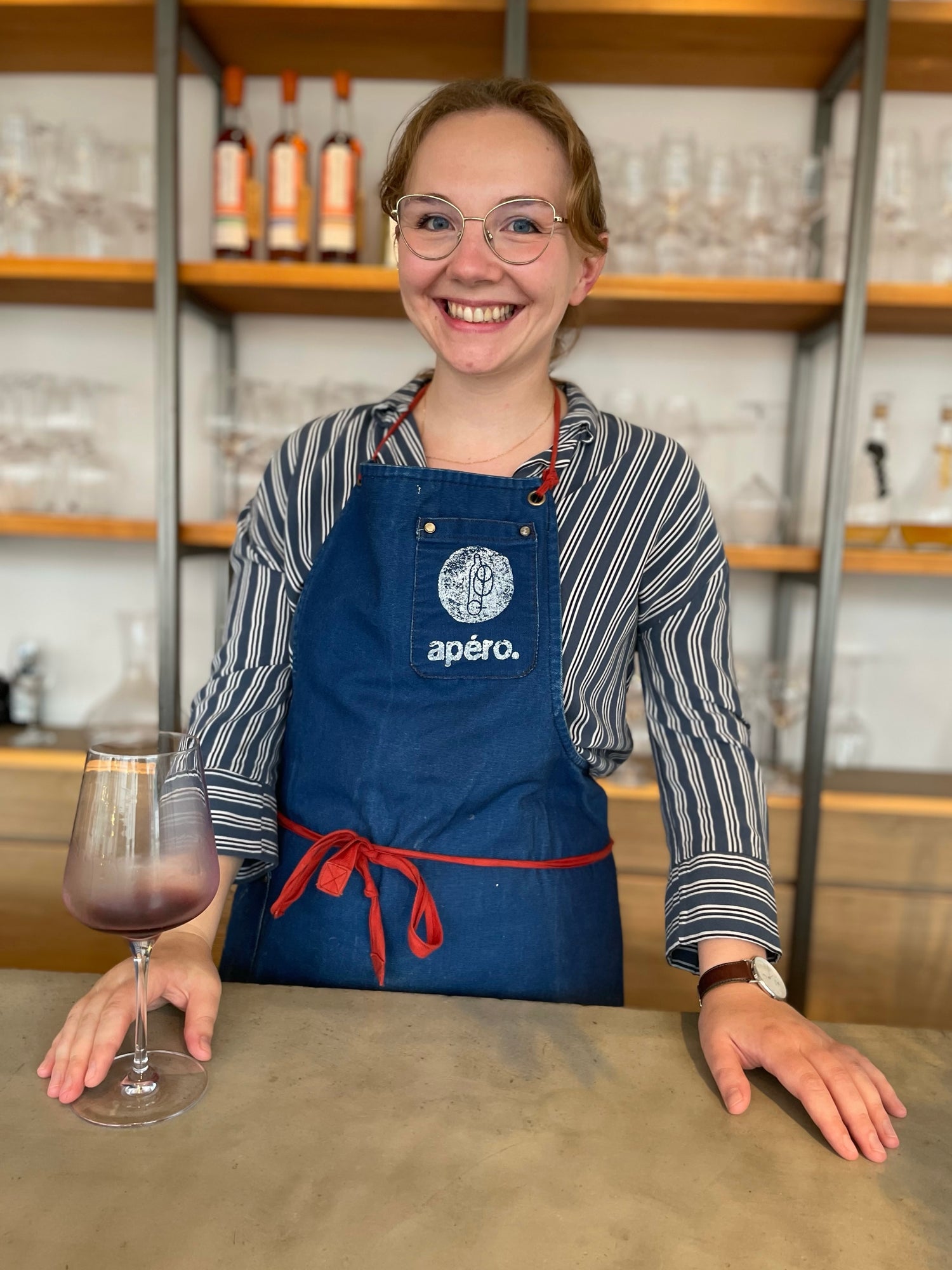 Camille🍷
Camille, originally from Normandy, embarked on her culinary journey with professional degrees in cuisine. She then chose to specialize in wines, earning a complementary mention in sommellerie. Camille was recognized as the best apprentice of France in 2016. Besides her passion for gastronomy, she also has a keen interest in photography and hiking.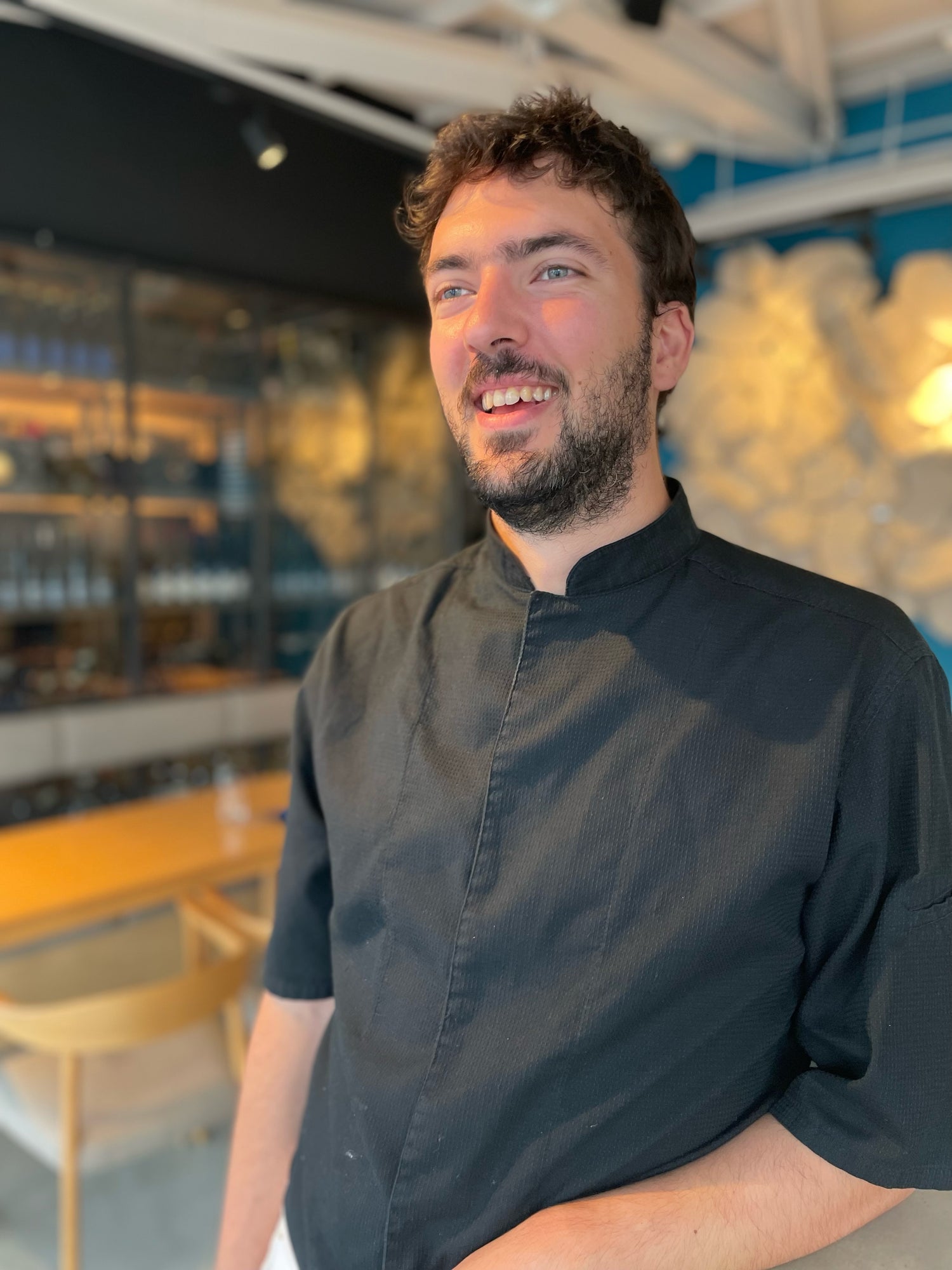 Paul 👨🏻‍🍳
On the other hand, Paul opted to start his culinary career at the age of 16 through a culinary apprenticeship in his hometown near Cognac. He finds joy in exploring the great outdoors, particularly through activities like kayaking and skiing.
Their paths crossed in Bordeaux at Le Chapon Fin, and they went on to work in Michelin-starred restaurants, including Serge Vieira**, Christophe Bacquié***, and Christophe Aribert**

Driven by their passion for gastronomy, Japan was a natural choice for Camille and Paul. They were not only drawn to its culinary scene but also eager to immerse themselves in another culture, discover temples and gardens, and experience the contrasts between bustling cities and abundant nature.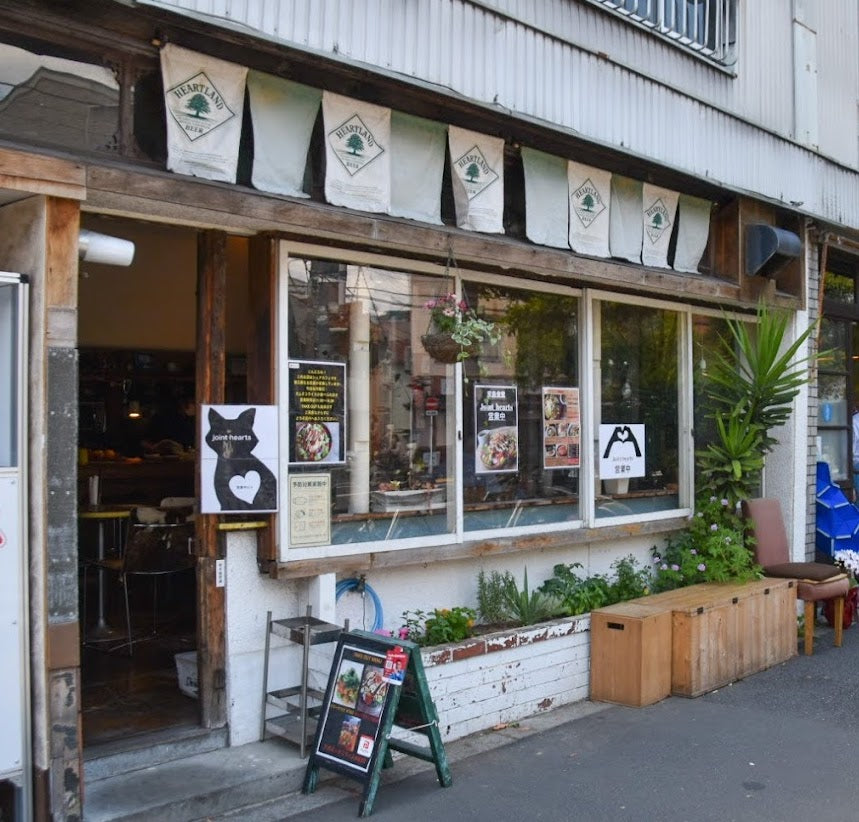 Bunkan Cafe
The pop-up event will take place at Bunkan Cafe, a charming and vibrant neighborhood hub located adjacent to our shop. We are excited to have the chance to organize a pop-up event in this beloved venue once again, as it is beloved by locals and visitors alike. Check out their Instagram too!
The entire team of apéro. Aoyama, along with Kazumi-san, the store manager of apéro wines Kyojima, will be present to warmly welcome you.
GOOGLE MAPS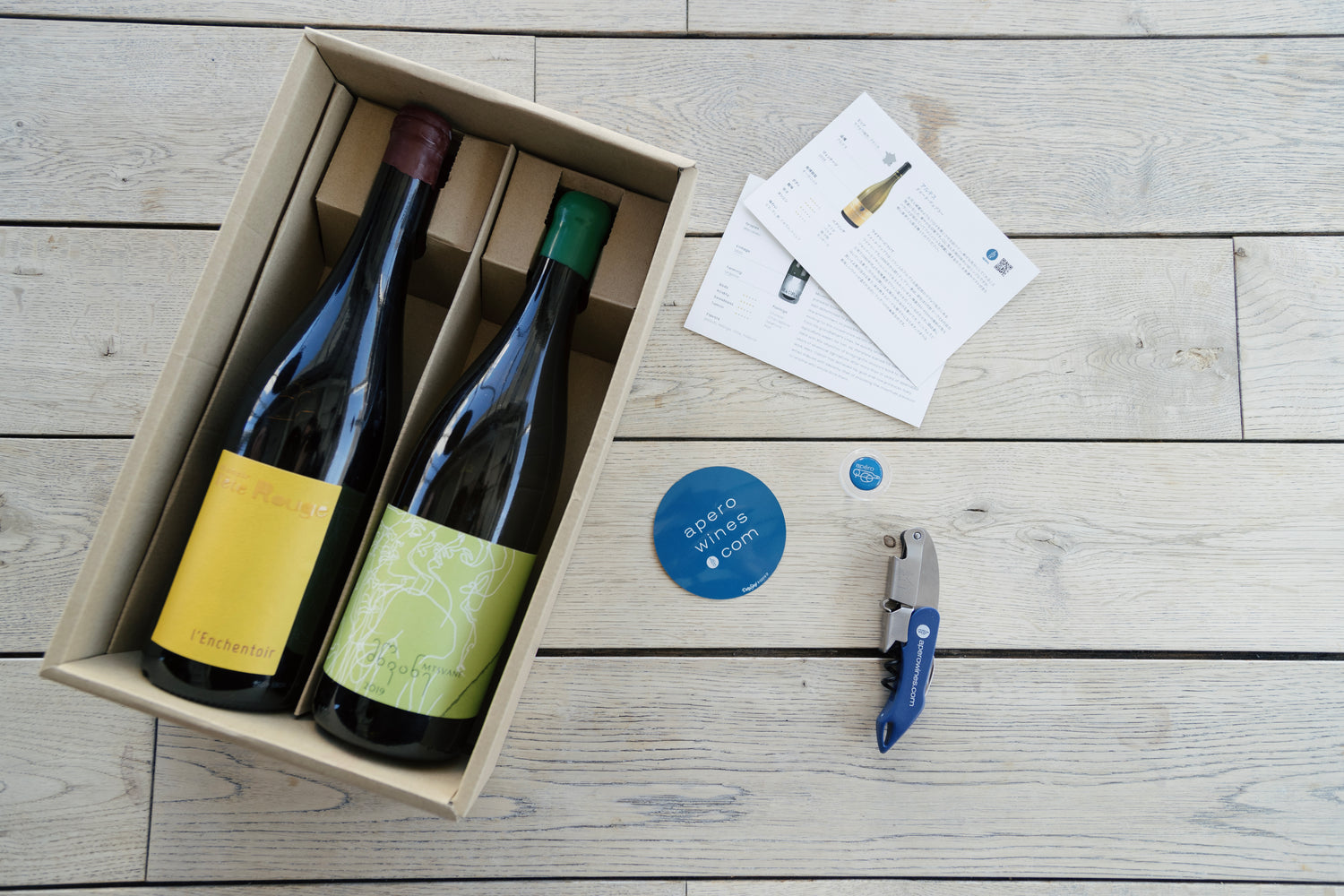 Would you like to join us as a special guest?
As a token of our appreciation to our wine box subscribers, we are delighted to offer a complimentary 3-course meal (¥3,900)! as part of this remarkable event. We strongly believe in the power of community, and we invite you to start your subscription now and become a part of this experience!
WINE BOX