What is the apéro. wine box?
It's a wine subscription featuring two carefully selected bottles delivered to your door every month, ready to be enjoyed. Since 2014, our team has been traveling across France to meet talented winemakers, listen to their stories, and share plenty of cheerful moments together. These beautiful experiences truly capture the essence of our monthly subscription box and what it can bring to your home. Because we import our wines directly, you will definitely get something you never had before.
Discover

Our sourcing is a key part of our concept: we have built strong connections with sustainable, human-size wineries throughout France over the last 7 years, bringing you only the best of the best. It's an intimate wine selection that reflects both the passion and craftsmanship of the winemakers we love the most.

Have fun

In our wine box, we share with you our latest crush, our all-time favorites but also rare and original gems that gave us goosebumps. In other words, it will be like Santa Claus coming to your door every month with wine. You will never get tired of it.

And repeat!

If you like our selection, buy them again at 10% off and treat yourself to another bottle.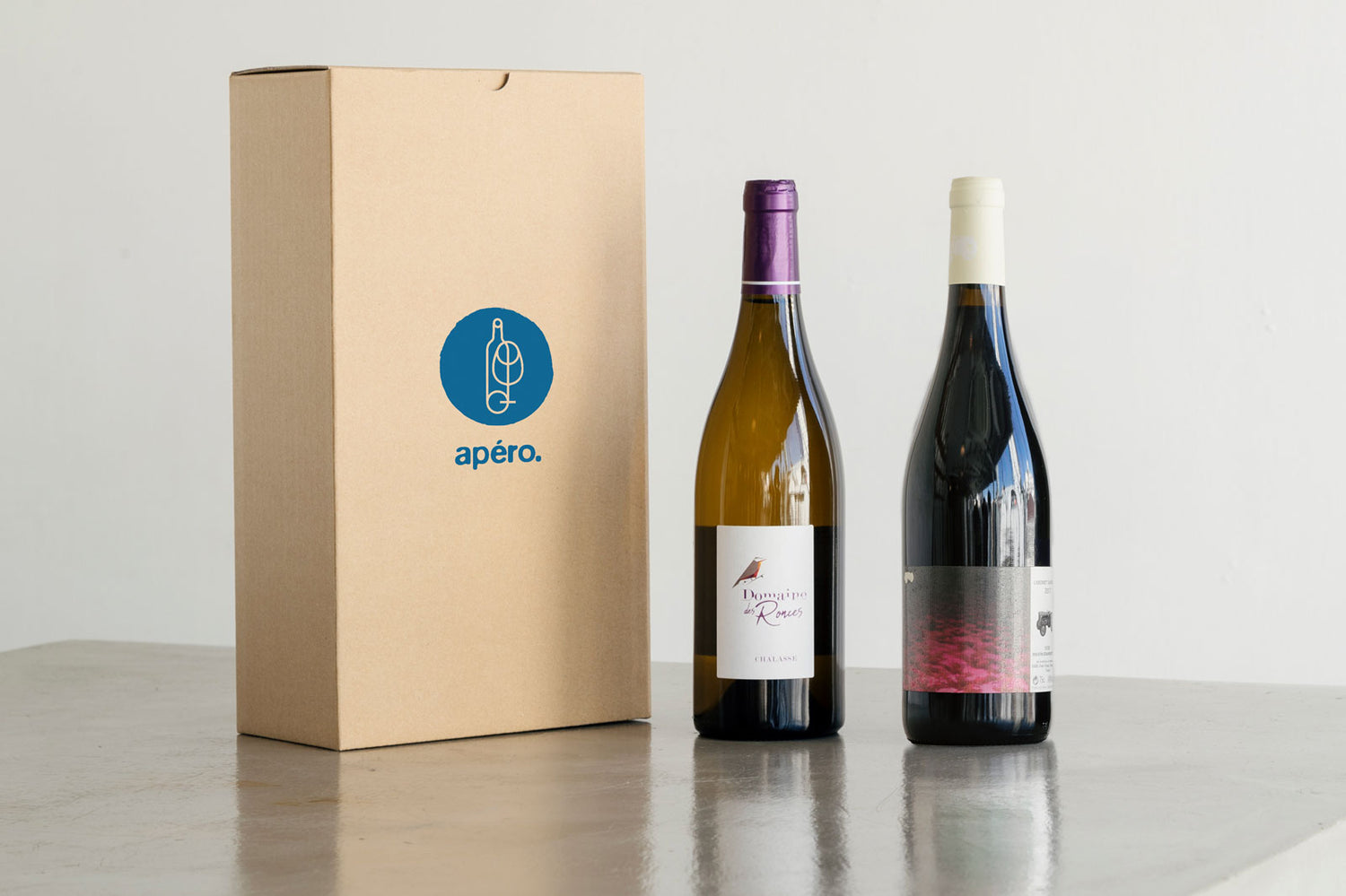 apéro. wine box
8,490 yen / month (Tax included)
2 organic wines of ¥ 9,000 ~ ¥ 11,000 in total value
a detailed introduction to the wines and the winemakers
a bottle opener & glass cork offered to new subscribers
Complimentary access and exclusive perks to all our events
10% OFF on all our wines, permanently
Order now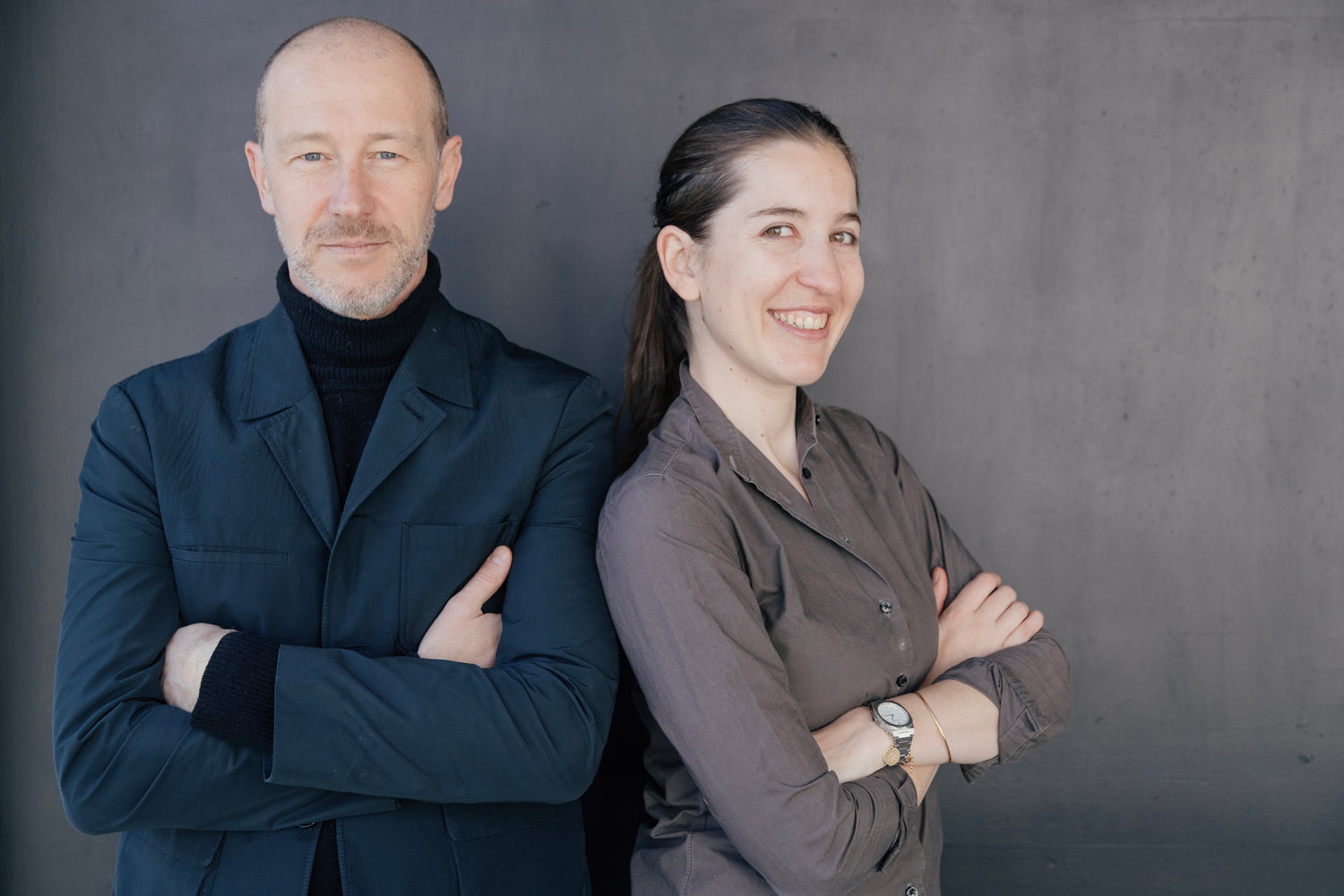 The "Omakase" experience
Experience the "apéro. lifestyle" at home with our wine subscription! Whether you're just beginning your journey into the world of wines or an enthusiast, our box is designed to delight your taste buds and introduce you to new flavors and exceptional producers. Discover a new level of wine enjoyment as we bring you carefully curated wines we personally adore and can't wait to share with you. Guillaume & Chloé
They love it !
Jessica

Getting the apéro. wine box was one of the best decisions I've made as a wine lover. The attention to detail and commitment to sourcing exceptional wines is evident in every box. It's like having a personalized wine journey delivered right to my doorstep!

2 months ago

Tomo

Before subscribing to the wine box, I was always struggling to find a good bottle in the wine shops near my house. since I started, it makes my life easier and I shine at every dinner with a special wine!

6 months ago

Haru

The apéro. wine box subscription has truly exceeded my expectations. The quality of the wines is exceptional, and each bottle showcases the craftsmanship and dedication of the winemakers. I've discovered some hidden gems and flavors that have elevated my wine-drinking experience. I highly recommend it.

1 year ago
Don't miss out on the next events with Rewards!
Our wine box subscribers are at the heart of our community, and each event is our way of expressing gratitude. As a token of our appreciation, we will be happy to offer you a free meal or drink at our next event!

- November 3rd: Picnic event @ Sumida Park
- November 4th & 5th: Aoyama Farmer's Market @Farmers Market UNU
- November 26th: French Connection POP-UP @Bunkan Cafe, Kyojima
- December: Christmas Private Wine Sale Event @apéro. wine bar AOYAMA
Frequently Asked Questions (FAQ):
When is the deadline to order the winebox?

To ensure you don't miss out on the wine box of the month, be sure to place your order before the 20th of each month.
When will I receive my wine box?

We start shipping the boxes on the 4th of every month. If you order before the 20th of the month you will receive your box in the next 72 hours.
What is the shipping cost?

Shipping costs are calculated based on two bottles and will vary depending on where you are located. The pricing follows the standard Yamato Kuroneko rates. To ensure the quality of our products, we use refrigerated delivery service for all parcels, regardless of the season. Save on shipping fees and enjoy a warm welcome by picking up your wine box at our wine shop in Kyojima or our restaurant in Aoyama.
Can I gift the winebox?

Absolutely! Our winebox makes an excellent gift for all wine lovers. During the checkout process, you can conveniently select the recipient's address for delivery.
Can I customize my wine preferences?

Our wine box offers a curated "Omakase" experience, handpicked by apéro. team. For customized sets, explore our wine sets suited to every occasion and budget. Need personalized advice? Our chat support is here for you anytime!